Ekonomistudent / sommarjobb till Acast!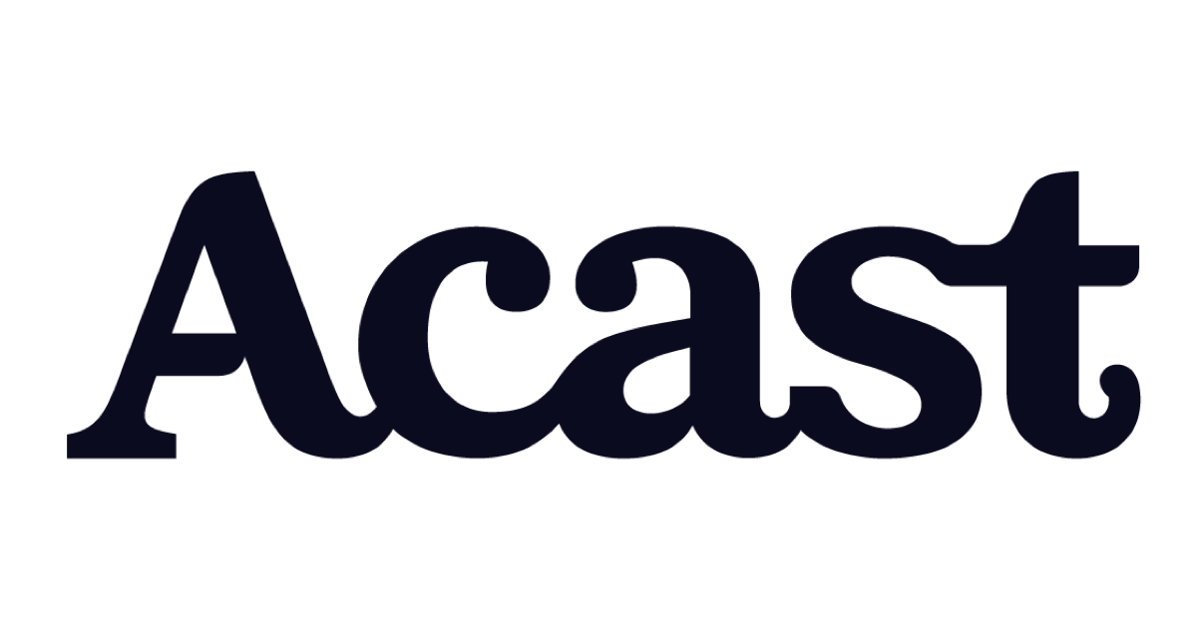 Till vår kund Acast söker vi 2 ekonomistudenter till rollen som AR-Support. Tjänsten är inledningsvis ett 2 månaders konsultuppdrag under sommaren med möjlighet till deltidsarbete under terminerna. 

About the customer 
Acast is the power source of podcasting, offering everything creators and advertisers need to find and reach millions of engaged listeners around the world. We're supercharging a thriving, profitable, fair and sustainable open ecosystem for the world's podcasts — from those of household name media brands to shows from celebrities and influencers, or simply anyone who wants to create. We connect podcasters, listeners and advertisers through the most innovative, world-class products, tools and services, and the world's biggest podcast marketplace. Co-founded by Johan Billgren in 2014, Acast now hosts 20,000 podcasts — reaching more than 300 million immersed listeners every month and working with thousands of brands. We're For The Stories.
For brilliant podcasters.
For smart advertisers.
For the Stories.
The company has sales teams on the ground in 10 countries around the world: The UK, US, Canada, Mexico, Australia, Sweden, Norway, France, Germany and Ireland. Our offices are located in Stockholm, London, New York, Los Angeles, Sydney, Paris, Berlin, Dublin and Oslo.

The role 
We are now looking for an energetic, service minded junior accountant to our team in Stockholm. We're a tight team who thrive together, we laugh a lot and are open and supportive of each other.
Accounts Receivable team, total of two people, works closely with our sales team, and our customers, in all our markets globally. In this area we need support by tasks of diversity, but mainly day-to-day routine tasks as booking payments and answering tickets to our external and internal contacts.
Accounts Payable team, total of three people, works closely with our local suppliers and our global podcasters. We would like to have a pair of extra hands when it comes to different tasks, as coding vendor invoices, matching purchase orders, and answering tickets to our external podcasters.
You will be working in our ERP system Netsuite,
Who you are
You study Finance and/or Accounting
You are service minded and curious, wanting to sort things out for our internal and external contacts
Comfortable when contacting persons you have never interacted with before
Fluent in English, spoken and written
Sense for details and thoroughness – as always in finance work
First introduction will be held in the office, beautiful space in the center of Stockholm, but it is expected from you to work from home, until we open the office for work again.


Why Acast?
• The world's biggest podcast company with the very best talent to collaborate
• An incredible learning opportunity
• One of the hottest mediums right now
• Innovative and buzzy workplace, named one of Campaign Magazine's Best Places to work 2020
• Unrivalled team culture
• Rewarding, fulfilling & hugely enjoyable
Acast is committed to creating a diverse environment and is proud to be an equal opportunity employer. All qualified applicants will receive consideration for employment regardless of race, gender, sexual orientation, religion, ethnicity, national origin or any of the other wonderful characteristics that make us different.
Culture is our number one priority as a business. We believe people come first, and we work every day to enable autonomy, continuous improvement and bring out the best in people. We're global and have remote teams, so it's even more important that we strive for an open, inclusive and caring environment where everyone feels visible and welcome. We consider ourselves a modern organization driven by strong values to create the best, most fulfilling and nurturing culture.
We very much look forward to finding the next great person to join our cause!
Om oss
I över 30 år har Clevry  varit en game changer  för ett mer soft skills-drivet arbetsliv inom talent acquisition, assessment och advisory. Vi finns globalt med kunder, konsulter och kandidater från Nordamerika till Singapore med huvudkontor i Brighton, Stockholm och Helsingfors. Våra 150 soft skills-certifierade rekryterare, affärspsykologer och experter finns alltid till er tjänst. 


Rekryteringsprocessen

Vi på Clevry ser att soft skills är minst lika viktiga som hard skills. I denna rekrytering kommer du därför, när du har ansökt, via mail få en länk till ett självskattningstest. Det tar cirka 20 minuter att genomföra testet, därefter kommer du få en feedback-rapport mailad till dig som belyser dina soft skills. Vid en eventuell intervju med Clevry kommer svaren gås igenom mer ingående.
Håll utkik i din inbox! Där finner du länk till frågeformuläret. 

Vi tillämpar löpande urval och tjänsten kan komma att tillsättas innan sista ansökningsdatum. Följ oss gärna på LinkedIn Clevry Sweden
Känner du några som skulle passa ännu bättre? Berätta det för dem.