Sales & Marketing
·
Stockholm
Digital Marketing Specialist
Do you want to work creatively with the world's largets manufacturer of telecommunications equipment? Apply for the role as a Digital Marketing Specialist today! 🎉
This is Huawei
At Huawei, we are passionate about innovation and creating products for the consumer. Working here, you will get to work in a Global environment and with state-of-the-art technology. Huawei Consumer Business Group is one of three business groups and covers headphones, wearables, PC and tablets, monitors, speakers, smartphones and routers.
Now, we are looking for a Digital Marketing Specialist to join our marketing team in Stockholm. You will be working closely with our PR Manager, Marketing Specialist and Digital Producer (photographer).
This is a consulting assignment, which means that you will be employed by Clevry and hired as a consultant to Huawei for 12 months to begin with. The process is handled by Clevry and questions regarding the position are asked to the responsible Consultant Manager, in this case Lajla Dzebic (lajla.dzebic@clevry.com). We use an ongoing selection and welcome your application today! 
What you will do
In this role, you will be part of both the Swedish and Nordic marketing team. You will be responsible for setting and executing the strategies for Sweden's social media and community as well as set plans for digital activations and campaigns at product launches. You will also cooperate with our in-house team that creates all content used in our channels. Together with the team, you will plan the content for each product and also be involved in all the execution. You will also be responsible for our influencer marketing. As digital marketing specialist you will be managing our brand image by acting as gatekeeper on all our social media and digital channels. You will work with all categories such as headphones, PC, wearables, routers and monitors. The role is versatile and equally operational and strategic.
Example of work tasks
Responsible for strategy and development of Huawei Sweden´s social media channels (Instagram, Facebook and YouTube) and Huawei Sweden community
Responsible to maintain premium "look & feel" of Huawei Sweden's SoMe channels. Ensure brand development through creative content and digital concepts and activations.
Plan and implement effective yearly, campaign and project-based, high-quality digital strategy to engage audience across digital channels
Responsible for the monthly social media calendar creation and execution, content planning and social media monitoring and moderation.
Responsible for KPI results and budget follow-up for Instagram, Facebook and YouTube.
Lead, plan and execute creative, digital, multi-channel marketing campaigns to build awareness, consideration and engagement based on brand and products.
Lead, plan and execute cooperation with influencers
Strong cooperation with Sweden´s marketing team to ensure coherence and link with other MKT / PR / media strategies to ensure execution of Huawei brand strategy and activities in collaboration with regional and Nordic teams.
Responsible for analysis and reporting of digital channels.
Managing digital ATL campaigns in cooperation with marketing team
Start: immediately or by agreement
Extent: Full time, 12 months 
Location: Stockholm
Who you are
You are a curious and driven person that thrives in a dynamic and commercial environment. You see this role as a challenge and an opportunity to grow and learn. You want to work in a high pace workplace and are comfortable in handling several projects at the same time. In order to navigate the changing landscape of the tech industry, you are able to work agile. As a person you are creative and solution oriented and good at prioritizing between projects and work tasks. You are a true team player and have a good ability to cooperate cross-departments.
We would like you to meet these criteria's
You have a relevant degree within marketing, communication or digital marketing
You have at least 2-3 years of experience within social media and digital marketing
Good language skills: fluent in Swedish and English (corporate language)
About Clevry
For over 30 years we have been the change maker for a more soft skills driven work-life within talent acquisition, assessments and advisory. We operate globally with customers, consultants and candidates from North America to Singapore with headquarters in Brighton, Stockholm and Helsinki. At Clevry we have over 150 soft skills certified recruiters, business psychologists and experts at your service. 
The process
Clevry thinks your soft skills are as important as your hard skills. Do you want to know more about your soft skills and how to optimize them?
As you apply for this position you have the possibility to answer a questionnaire from us about your soft skills. The questionnaire takes approximately 10 minutes to fill out and generates a feedback report (in Swedish) that highlights your soft skills. This report can be used for both personal and professional purposes.
Both questionnaire and feedback report are sent to your e-mail inbox.
We screen candidates continuously and the position could be filled prior to last application date. If you have any questions regarding this position or this recruitment process, do not hesitate to call us on +46 704 80 03 69. Does this role sound like a good match? Please apply today. 
Follow us on LinkedIn: Clevry Sweden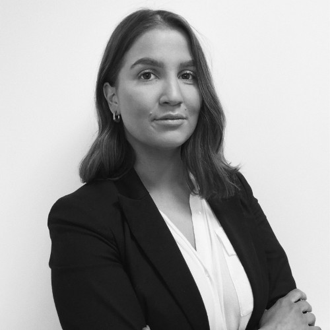 Relaterade jobb
Några av våra kunder under 2019
Vi har haft mycket spännande uppdrag under året som gick. Tack för förtroendet!
Om Clevry
CLEVRY
Lindhagensgatan 74
112 18 Stockholm
08-612 04 90